Ken's first solo show is scheduled at the Natural History Institute Art Gallery in Prescott, Arizona.
Naturalhistoryinstitute.org/art-gallery
portraits of Gaia
OCtober 28, 2022-January 13, 2023
As an artist, meteorologist and veterinarian, I consider the Earth, or Gaia, as a living creature. This exhibition will consists of portraiture of the Earth's wilderness with a focus on nature scenes and animals that mirror her spirit, mood and emotions. Thick paint and motion using brush, knife and natural objects capture moments of serenity, shadow, color and passion. This exhibition will include plein-air paintings that tell stories of depth and distance. There will be inclusion of stories of using wilderness as a rite of passage through vision fasts. National parks and endangered species will be included in this show.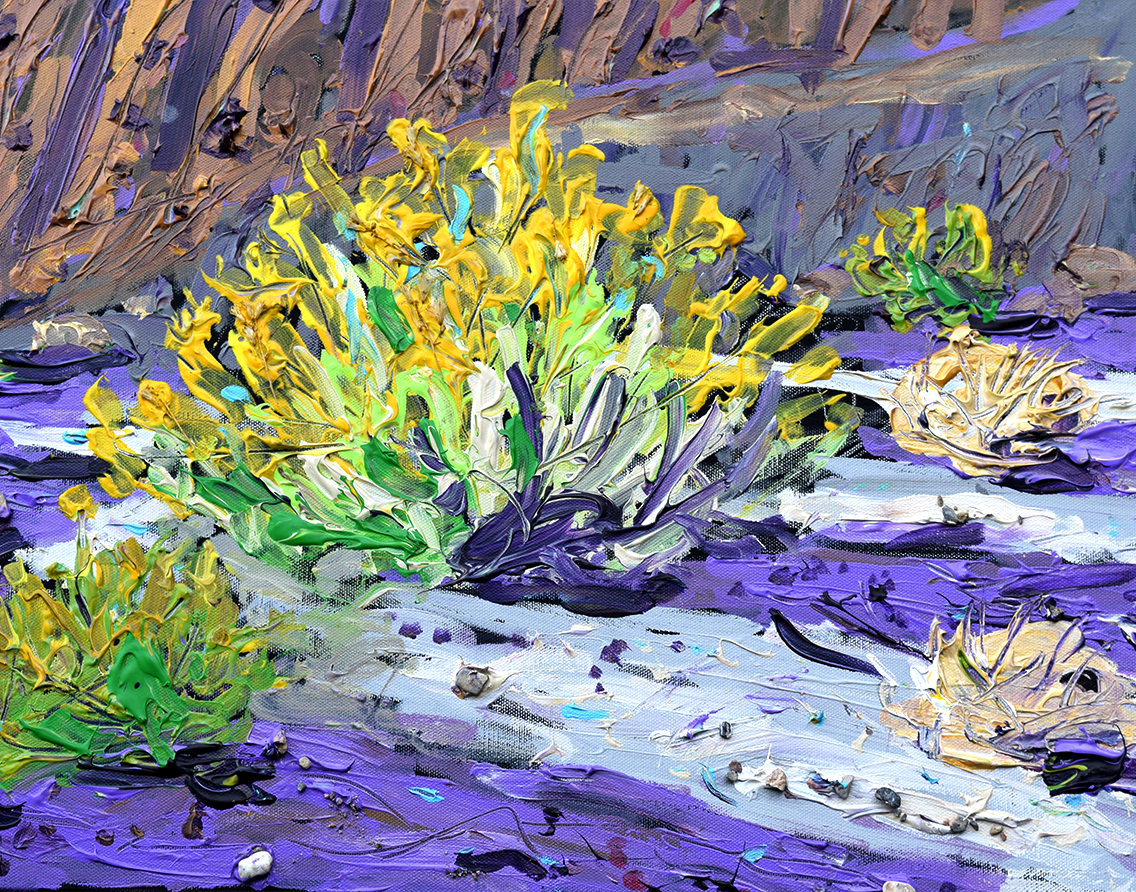 Burning Bush at the Hole-in-the-Wall, Death Valley, October 2019s.
Contact
Want more information or need to send a message to Ken Gorczyca? Send us a message with this form. Thank you.